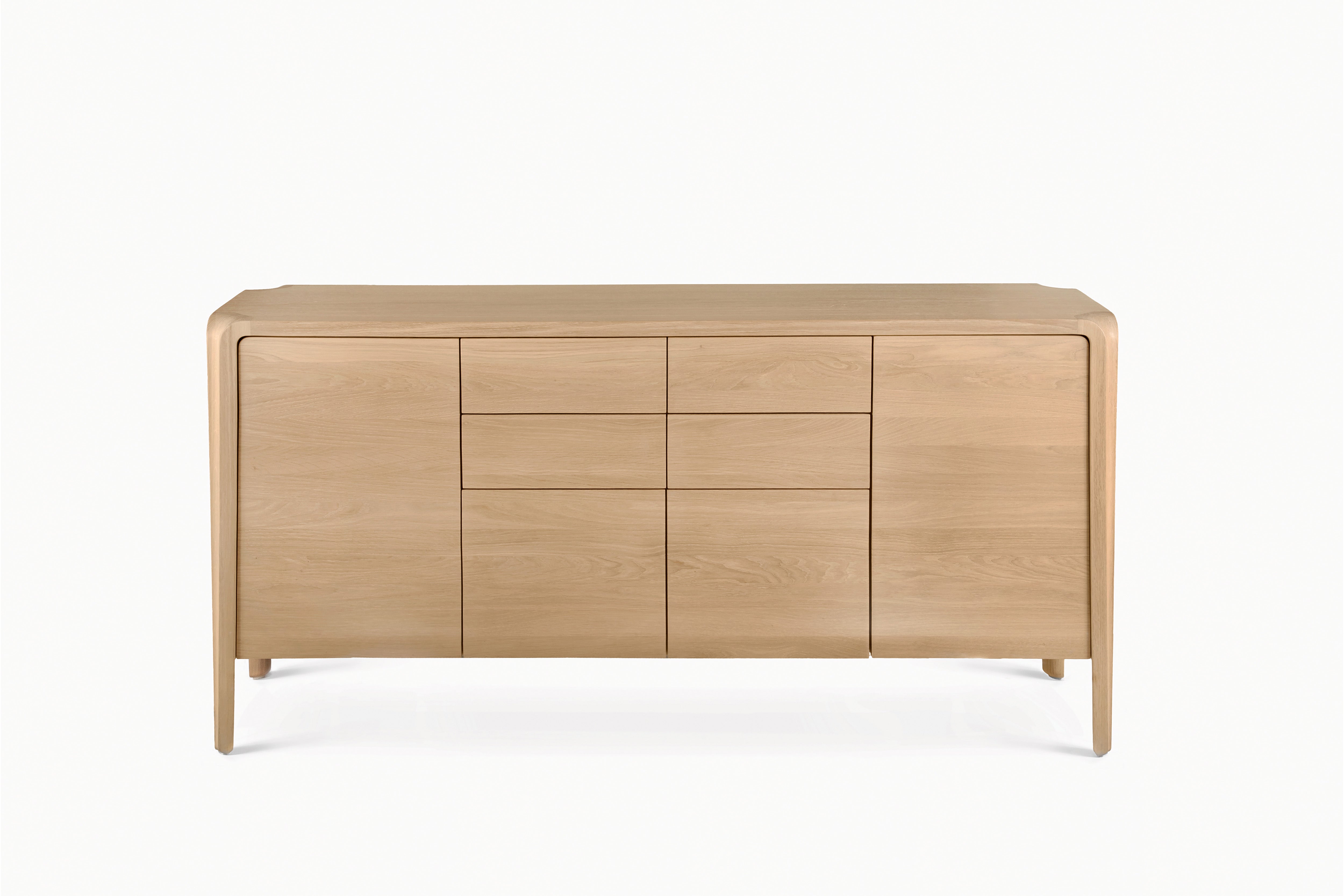 PRIMUM solid wood sideboard
Solid wood sideboard in a timeless design
Technical specifications
Wood:
Oak
ash
walnut
Surface treatment:
Oak sanded, oiled (natural, light)
Sanded ash, white oiled
Sanded walnut, naturally oiled
Dimensions:
L 120 x D 44 x H 90 cm
L 180 x D 44 x H 90 cm

Delivery time: 10 – 12 weeks (14 – 16 weeks for special requests/orders)

The PRIMUM solid wood sideboard is delivered free of charge to your home (kerbside) with the standard delivery.
Product description

Sophisticated manufacturing technology and craftsmanship drive GoEs to produce the Primum Collection with a strong identity that guarantees quality and durability. The main focus in the development of the Primum collection was on ergonomics and comfort.